Shaftless screw conveyor , transportation equipment
Product Detail
Product Tags
Compared with the traditional shaftless screw conveyor, the shaftless screw conveyor has the following outstanding advantages because it adopts the central shaftless and hanging bearing design and uses the integral steel screw with certain flexibility to push materials:
1. The screw has super wear resistance and durability and long service life.
2. Strong winding resistance: no central axis interference. It has special advantages for conveying banded and easily wound materials to prevent blocking.
3. Good environmental protection performance: fully enclosed conveying and easy "[washing spiral surface are adopted to ensure environmental sanitation and no pollution and leakage of transported materials.
4. Large torque and low energy consumption: because the screw has no shaft and the materials are not easy to be blocked, it can reduce the speed, rotate smoothly and reduce energy consumption.
5. Large conveying capacity: the conveying capacity is 1.5 times that of the traditional shaft conveyor with the same diameter, up to 40m3 /. H the conveying distance is long, up to 25m, and can be installed in multi-stage series according to the needs of users. It can transport materials over a long distance and work flexibly.
6. The utility model has the advantages of compact structure, space saving, beautiful appearance, simple operation, economy and durability, no maintenance, low maintenance cost and 35% power saving. The equipment investment can be recovered within 2 years.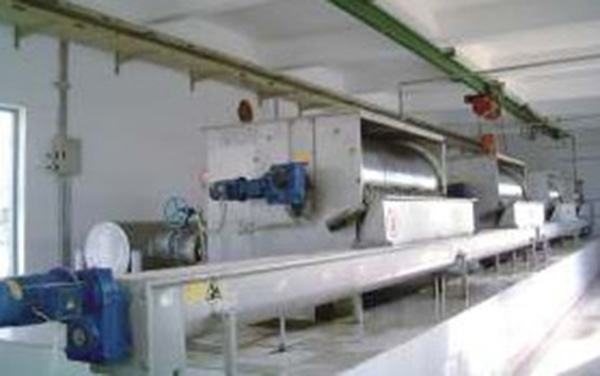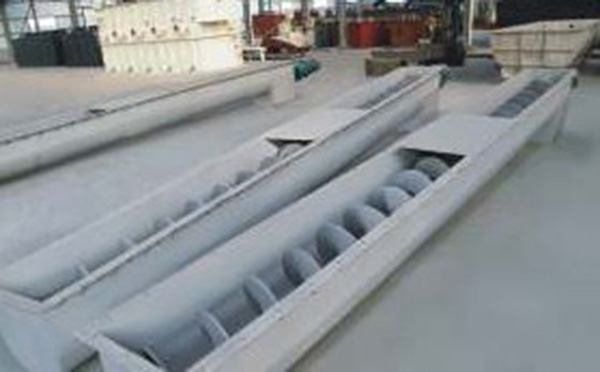 ZWS shaftless screw conveyor is a new type of screw conveyor independently developed by our company according to the actual situation that LS and GX screw conveyors are used in building materials, chemical industry, electric power, medicine, metallurgy, food and other industries to transport materials with high grinding, high viscosity, easy caking and easy winding, resulting in material blockage and bearing damage, making the screw machine unable to work normally, Patented product with independent intellectual property rights. This product is suitable for continuous and uniform transportation of loose, viscous and easy winding materials. The maximum temperature of transported materials can reach 400 ℃ and the maximum inclination angle is less than 20 ℃.
The main specifications of the products are: zws215, zws280, wzs360, wzs420, wzs480, zws600 and zws800.
---
---