ZXG Series of Central Transimission Mud Scraper
Product Detail
Product Tags
The suspended center drive mud scraper is mainly composed of deceleration drive mechanism, power transmission shaft, scraper wall, underwater bearing and mud collecting tank scraper. The load of the whole mud scraper acts on the center of the working bridge fixed across the pool diameter.
The raw water flows radially to the overflow tank around the pool after being distributed through the central water distribution drum. With the decrease of flow rate, the suspended solids in the water body are separated and settled at the bottom of the pool, which are driven and suspended by deceleration
The sludge is scraped and collected to the central sludge collecting tank by scraper and discharged out of the tank by hydrostatic pressure or pump.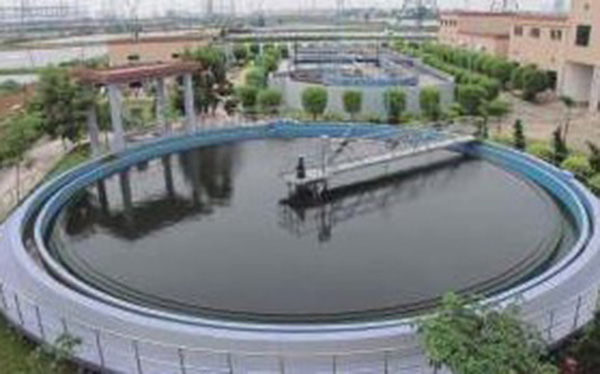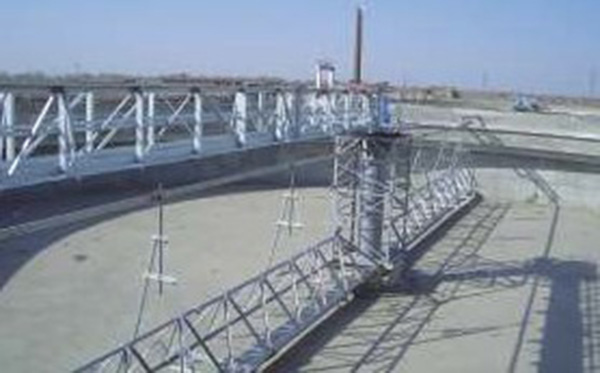 Simple structure and convenient maintenance and management. Stable operation, safe and reliable operation.
The effect of scraping and collecting sludge is good, and the moisture content of discharged sludge is low.
ZXG suspended central drive mud scraper is suitable for scraping, collecting and discharging sludge from radial flow (circular) sedimentation tanks with a diameter of no more than 20m in water plants or sewage treatment plants in water supply and drainage projects. The product has passed the provincial appraisal. It is preferred to recommend products for the Technical Supervision Bureau of the Ministry of construction and the Ministry of machinery of the State Science and Technology Commission.
Model

Applicable pool diameterΦ(m)

Motor power(WK)

Peripheral walking linear speed(m/mi)n

Number of scraped walls

Load on both sides(NK)

 

(mm)

 

ZXG-6

6

 

Primary sedimentation tank secondary sedimentation tank

 

19

A

B C

D

ZXG-7

7

 

 

 

22

 

 

 

ZXG-8

8

 

 

 

24

 

 

 

ZXG-9

9

 

 

 

26

 

 

 

ZXG-10

10

 

 

 

29

 

 

 

ZXG-11

11

0.73-2.2 2-3 1.-52.5 2 31 340 320 105 420

ZXG-12

12

34

ZXG-13

13

36

ZXG-14

14

39

ZXG-15

15

41

ZXG-16

16

44
---
---