Wastewater Treatment DAF Unit Dissolved Air Flotation System
Product Detail
Product Tags
ZYW series Dissolved Air Flotation is mainly for solid-liquid or liquid-liquid separation. Large sum of micro bubbles produced by dissolving and releasing system adhere to solid or liquid particles with same density as waste water to make the whole float to the surface thus achieve the aim of solid-liquid or liquid-liquid separation.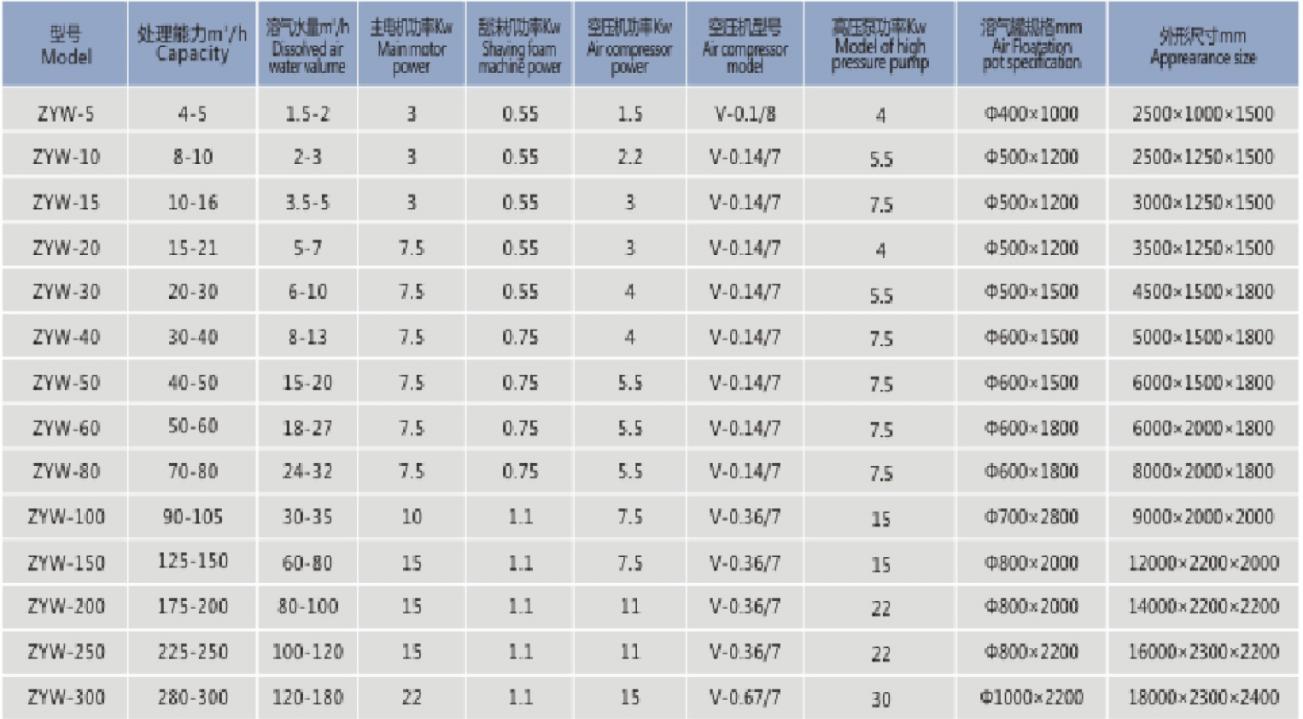 DAF dissolved air flotation consists of flotation tank, dissolved air system, reflux pipe, dissolved air released system, skimmer (Based on customer needs, there are combined type, traveling type and chain-plate type to choose.), electric cabinet and so on.
DAF dissolved air flotation dissolves air into water at certain working pressure. In the process, pressurized water is saturated with dissolved air and is discharged into a flotation vessel. The microscopic air bubbles produced by released air attach to suspended solids and float them to the surface, forming a sludge blanket. A scoop removes the thickened sludge. Finally, it complete purifies the water.
Air flotation technology of  DAF dissolved air flotation plays an important role in solid-liquid separation (Simultaneously reduce COD, BOD, chroma, etc). Firstly, mix flocculating agent into raw water and stir thoroughly. After the effective retention time (lab determines the time, dosage and flocculation effect), the raw water enters into the contact zone where microscopic air bubbles adhere to the floc and then flows into the separation zone. Under the buoyancy effects, the tiny bubbles float the flocs to the surface, forming a sludge blanket. A skimming device removes the sludge into the sludge hopper. Then the lower clarified water flows into the clean-water reservoir through the collecting pipe. Some of water are recycled to the flotation tank for the air dissolving system, while others will be discharged.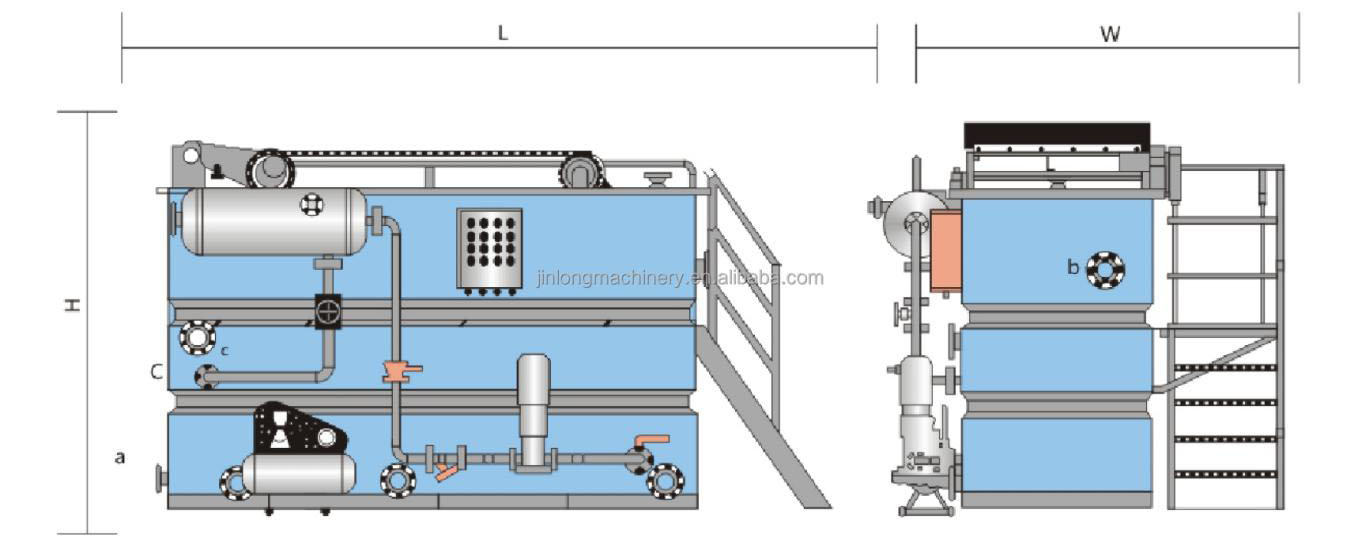 *Remove oil and TSS.
*Separate small particles and algae in groundwater. 
*Recover valuable products in industrial sewage such as paper pulp.
*Act as secondary sedimentation tank to separate and concentrate suspended particles and sludge.
*Large capacity, high efficiency and small occupying space.
*Compact structure, easy operation and maintenance.
*Silt expansion elimination.
*Aerate to the water while air floating, it has an obvious effect to the elimination of active agent and foul smell in water. Meanwhile, the increased dissolved oxygen provides a favorable condition to the follow-up process.
*It can achieve the best effect in adopting this method when disposing the water with lower temperature, lower turbidity and more algae.
slaughtering, starch, pharmaceuticals, papermaking, printing and dyeing, leather and tannery, petrochemical industry, domestic wastewater, etc.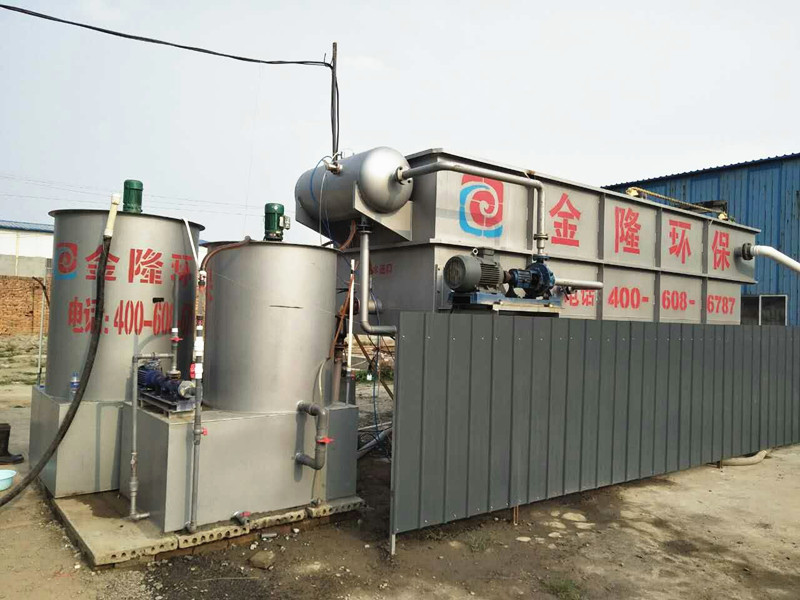 ---
---